Vorschriften zur Ferienvermietung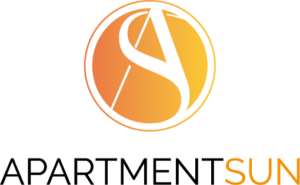 1. The apartment is rented for a day. The residence day lasts from 3 PM to 10 AM the next day. The guest cannot have a room for commercial purposes, pass it on to other people, even if the room's tenancy has not expired.
2. The rest of the payment for the entire stay must be paid in advance on arrival.
3. On check-out, please contact Apartment SUN staff and arrange the details of the apartment. In the event of departure before the planned date, no refund shall be made for unused and paid days.
4. People not checked into the apartment may stay in it from 7 AM to 10 PM.
5. The guest is obliged to obey quiet hours from 10 PM to 6 AM.
6. No smoking in the entire apartment!
7. The application for extending the stay beyond the period covering the earlier reservation should be reported to the owner at least one day before the date of the last day of stay. The landlord will take into account the query for the extension of the stay as far as possible.
8. The guest should immediately inform Apartment Sun (office@apartmentsun.pl) about any defects that have occurred in the apartment during the stay.
9. All defects reported later than in the first day of stay will be enforced from current guests.
10. The guest of the apartment bears full financial responsibility for any kind of damage or destruction done in any devices in the apartment.
11. The guest is obliged to immediately inform about the damage caused by him during his stay and to cover the value of such damage
12. Each time leaving the apartment during the stay, the guest is obliged to secure it by closing the entrance door and windows, as well as by turning off the heating plate, oven and other working electrical equipment.
13. The car park is unguarded. The owner is not responsible for vehicles and property left in them.
14. In the event of unforeseeable circumstances, the consequences of which cannot be eliminated immediately, Apartment Sun undertakes to provide a substitute apartment, similar to the originally booked apartment, if it has one. In the absence of a free apartment, Apartment Sun has the right to cancel your reservation.